When Fonsie Mealy Auctioneers held the first day of their Howth Castle Clearance Auction on Wednesday 8th September, they did the best by their customers, offering Easy Live Auction bidding for the sale.
The auction had huge international interest, which resulted in the majority of the items in the sale far surpassing their estimates. A plethora of items, including furniture, art and décor and even a clock gifted by Marie Antoinette, went under the hammer over two days.
This sale serves as a reminder of just why easyliveAuction has become the bidder's choice. The Fonsie Mealy's sale surpassed over €2 million, of which, a whooping 60% was sold through the Easy Live Auction, with a further 40% underbid!
One of the star lots was a 1735 portrait of Jonathan Swift. A stunning piece of art by Irish artist Francis Bindon. History of Howth and its Owners was written by Francis Ball and published by the Royal Society of Antiquaries in Ireland in 1917. In this book, Francis Ball describes the artworks found in Howth Castle and specifically spoke about this critical canvas. "On the walls there hung a whole-length portrait of Swift by Francis Bindon, unique amongst portraits of him, in that its history is determined with absolute certainty."
The antique portrait alone sold for €234,000 (almost £200,000) to an Easy Live Auction online bidder. Because this savvy bidder chose to use easyliveAuction.com, they managed to save themselves £12,000 in online fees against our competitors' live bidding platforms.
This saving meant the buyer was able to place a higher bid – a win-win for all parties. Using our flat fee option, the buyer can set their bidding budget higher, safe in the knowledge that they won't be hit with extortionate online bidding fees after the hammer falls.
The seller is able to realise an even greater price for their item, and of course, the auctioneer receives a higher commission. In addition to the commission, auctioneers can sit back knowing they have provided their customers with exemplary service and achieved a deserved high price for lots going under the hammer.
Using the Easy Live Auction platform is an excellent customer service tool; happy customers are repeat customers. Our online bidders will return time and again safe in the knowledge that our service is straightforward, easy and transparent. Buyers can place their bids from anywhere in the world, opening your sale up to a much greater bidding pool.
Fonsie Mealy utilise live bidding, AUCTIONEER (Back-office Auction Management System) and White Label Website, all provided by Easy Live Auction. This complete solution allows for their multi-platform auctions to held in the most efficient and seamless way currently available in the industry.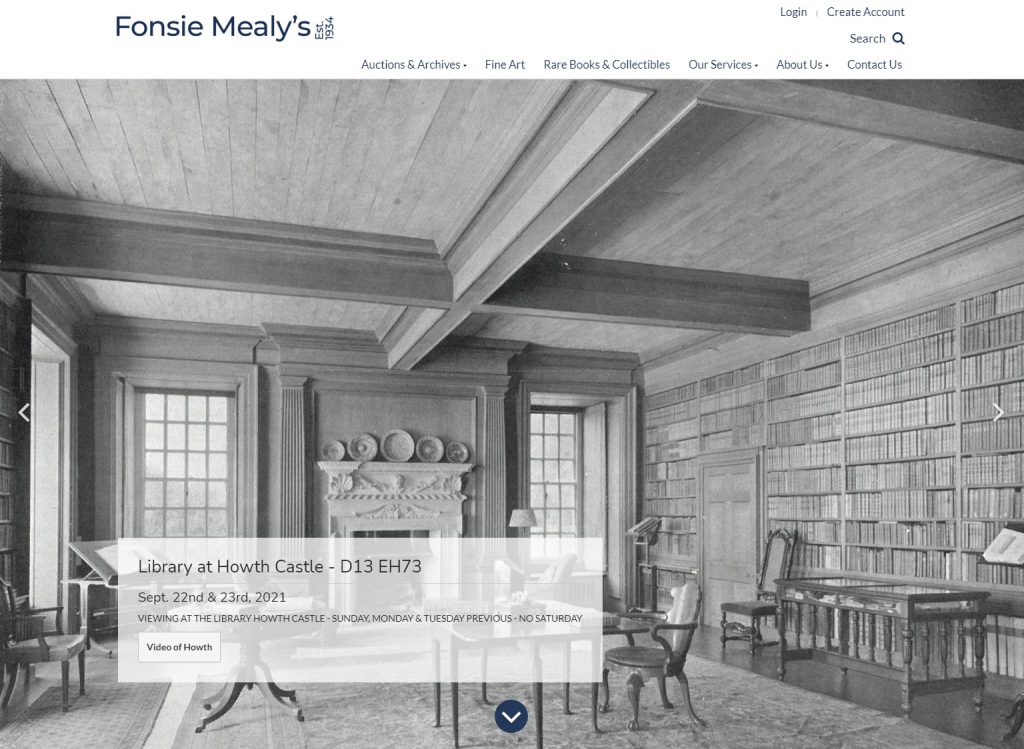 It's clear why Easy Live Auction has become the bidder's choice, especially for high-ticket lots like the ones featured in this sale.
Contact the Easy Live Auction team today to discuss opening up your auction house to our immense pool of bidders.